Seat material unknown
(Allgemeines)
Hi Stefan,

I´ve sent you an email meanwhile, too - sorry for the delay.

First of all the cloth in your car looks different nowadays than it has been once it was new. Nearly all of the grey cloth used in the BMW cars of the late 60s and early 70s tends to get a somehow "yellowish" touch by the years and that´s what happened in your car, too.
That´s important to know, because if you might be able to buy new cloth from any private source whereever, you´ll need to buy enough cloth to recover every seat part completely or the colors will differ. An only partly repair will result in the impression of two totally different materials used even if you might be able to source the correct cloth new somewhere.

And that wouldn´t be easy if not impossible. As far as I can identify your car is equipped with the interior code 62/92. 92 means leatherette in black which is still available today at BMW at part number 51 92 1 905 497, fitting black synthetic strip also available at 51 94 1 937 533.
But grey cloth 62 is NLA at BMW for years now (part number once was 51 92 7 659 107) and it is woven in such a special way that you can (could have) only buy (bought) it at BMW, because there isn´t a single other aftermarkt company that has ever produced anything that really comes close to it. Or - at least - although I´ve really searched very hard, I didn´t find it.
Of course it isn´t totally impossible that anywhere in the world someone has bought some meters of this BMW cloth many years back when it still was available and that this particular person has never used it but kept it in his private storage. But I really can´t tell you, how to find "the one in millions" and how to persuade him to sell his treasure to you.

So as far as I can say the only realistic way to recover your seats is to search for some non-original cloth available nowadays that maybe isn´t a perfect fit quality-wise but at least comes close color-wise.

Text on the attached picture from the BMW interior cloth and leatherette catalogue (danke Martin) says Coupe 2000CS but the same material was used in your 1972 2000 sedan, too.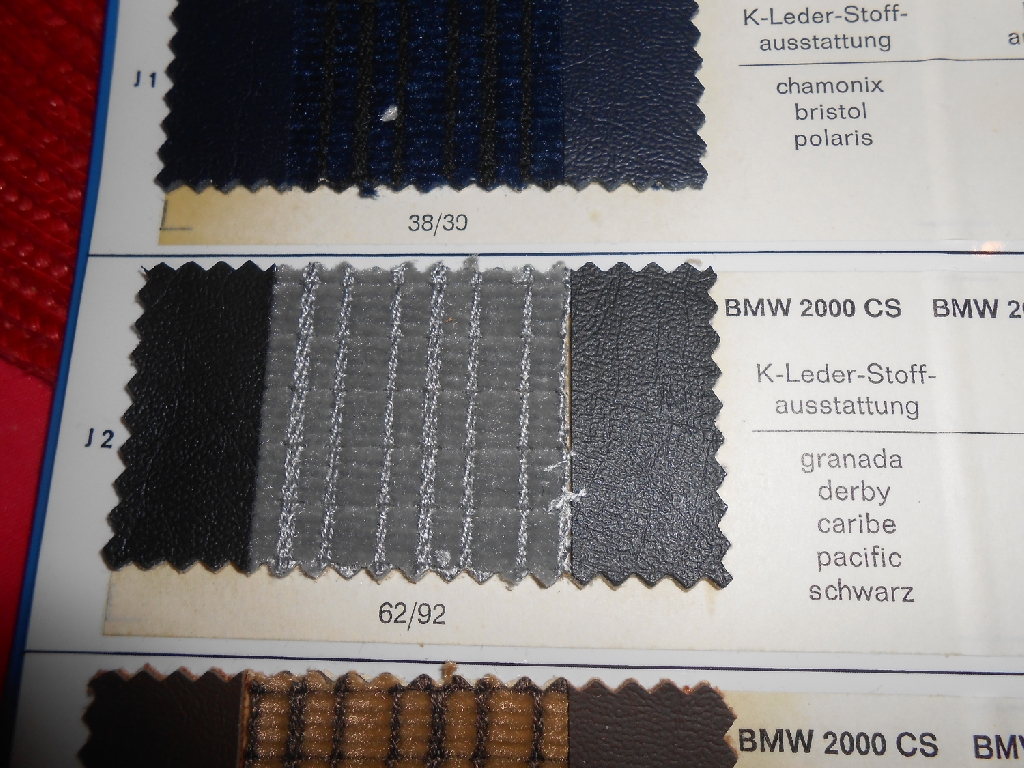 Sorry for no better news.

Best regards, Lars.


Mons vocat.

Nur ned huddele - bevor isch misch uffreech, isses mir liwwä egal.

Man kann nicht Alles haben - wo sollte man das dann auch hintun? (Lemmy Kilmister)
---
gesamter Thread: