Greetings from goodwood
(Allgemeines)
Hi Anders,
no haven't been on the pre 66 parking, I went there by plane but my rental was yellow.



On the visitors parking I've seen a black 02


as well as an inka e9 with vinyl roof


But I think there was a whole lot of nice cars.
I especially was fond of the 356 Rat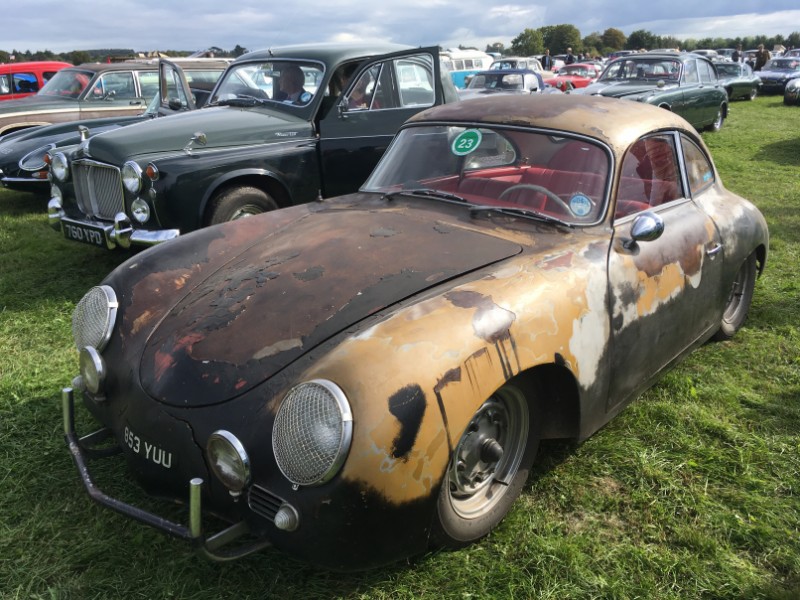 as well as the usual conglomerate of Facel Vega, Jensen Interceptors, Iso Grifo, Bemtley, RR, Bristols, ALF and so on.
I really enjoyed the athmosphere (beforehand I thought it would be kind of Carnival) and was really impressed that it wasn't and the looks just improved the experience.




And beer wasn't as warm as expected...




Racing was serious...




Paddock was filled with lots of nice stuff




I already planned my trip next year but this will be ca. 3+ k km.
Horb-Amsterdam ferry to Newcastle, then Edinburgh, Glasgow,(Perhaps Isle of Man) over to Ireland there the Wild Atlantic Way and then ferry from Rosslare to Fishguard then Goodwod and back home.
Hopefully with the 02 (if I keep my schedule) otherwise with the e9 or the 964.

So let's make an appointment to meet there - I met a couple of guys of the early911sregistry this year while being in goodwood.

Uli
Gr├╝├če
Uli

Eines der besten Mittel gegen das Altwerden ist das D├Âsen am Steuer eines fahrenden Autos. - Fangio

---
gesamter Thread:
Greetings from goodwood - Uli Horb a.N., 07.09.2018, 13:18

Greetings from goodwood - Richard aus D├╝ren, 07.09.2018, 20:12
Greetings from goodwood - 02Anders, 14.09.2018, 14:51

Greetings from goodwood

- Uli Horb a.N., 14.09.2018, 18:33

Greetings from goodwood - 02Anders, 20.09.2018, 17:52